David Hamilton
Group Vice President, Healthcare and Life Sciences Business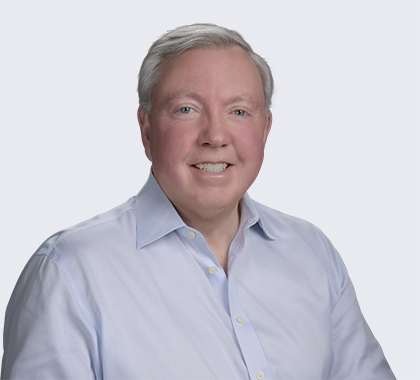 David Hamilton is a healthcare leader with over 20 years of experience in the services and digital industries space. As Group Vice President of GlobalLogic's Healthcare and Life Sciences business, David helps clients redefine the customer / patient experience and identify new business opportunities through technologies like AI, RPA, IoT, Cloud, and Telehealth.
Prior to joining GlobalLogic, David served as Vice President and General Manager at DXC Technology, where he ran a $1.5B team for the company's U.S. state and local Health & Human Services (HHS) business, as well as the non-health technology business serving the state, provincial, and local markets in the U.S. and Canada. Previously, he was Group President and General Manager for Xerox/Conduent's government healthcare business, which he restructured into the company's highest-performing unit. Before Xerox/Conduent, David was Senior Vice President of Enterprise Services at Siemens Healthcare and led the National Accounts Healthcare & Life Sciences team at Cognizant. He also served as CIO at both Tufts/Managed Comp and Delta Dental Plan.
David received a B.S. from Saint Anselm College in New Hampshire. He is a Fellow in the AHIP-sponsored Academy of Healthcare Management (FAHM), a member of the Healthcare Information Management Systems Society (HIMSS), and an Executive Advisory Board member of Mental Health America. David is a frequent speaker at healthcare services and technology events such as HIMSS, CHIME, MESC, WEDI, and AHIP.