We Are GlobalLogic
A digital product engineering company.
We integrate experience design and complex engineering to help our clients imagine what's possible and accelerate their transition into tomorrow's digital businesses.
Jae Kim
Chief Legal Officer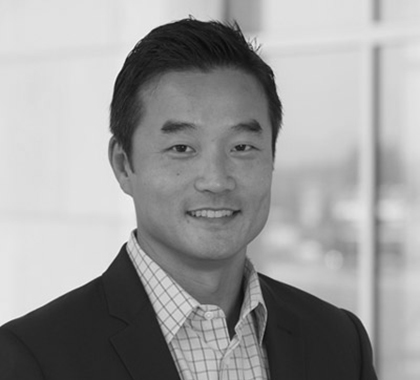 With over 20 years of experience in corporate law, Jae Kim oversees all of GlobalLogic's corporate legal matters, as well as the company's Governance, Risk, and Compliance.
Prior to joining GlobalLogic, Jae served as SVP, General Counsel at Rambus Inc., a publicly traded company specializing in semiconductor IP and products. During his tenure at Rambus, Jae was responsible for the company's entire legal sphere, including litigation, IP development, M&A, investor and shareholder relations, and corporate governance and compliance. Before Rambus, Jae held senior legal roles at Altran/Aricent and Electronics for Imaging Inc. (EFI). He also has experience as a senior associate for Wilson Sonsini, a prominent Silicon Valley law firm, as well as an attorney for the Securities and Exchange Commission (SEC).
Jae received his Bachelors in Economics from Boston University and his law degree from American University, Washington College of Law. When not working, Jae is an avid Alpine skier and martial arts enthusiast.