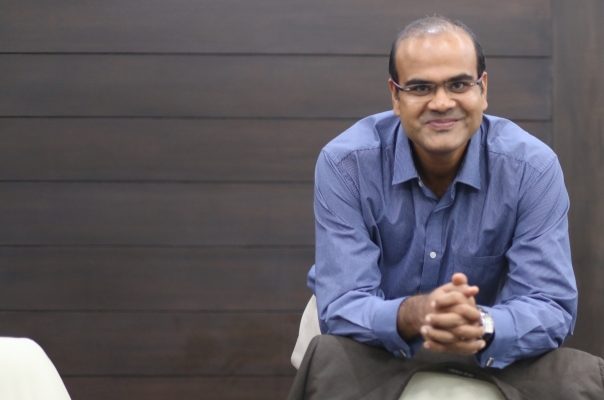 While the market for outsourced product engineering is huge, many Indian firms have been struggling to grow their revenues as the familiar cost arbitrage model advantage is gradually weakening. While many Indian firms have started looking at growing their revenues in a non-linear way with a huge focus on automation, some players are positioning themselves differently to create their own unique positioning. A case in point is GlobalLogic, which is betting big on its design-led engineering services expertise to create its own identity in the intensely competitive product engineering services space.
"The future of technology is going to be focused on user experience. While many product engineering services firms focus on R&D, the integration of user experience design into R&D processes is a critical factor for success. The focus is on designing and creating a product as seen from the eyes and needs of the customer. Hence, cost arbitrage is not a factor for us," opines Sumit Sood, Managing Director, GlobalLogic India.
With software becoming an integral part of every electronics product, GlobalLogic is looking at participating in projects that allows it to expand significantly while maintaining its unique expertise. For example, consider the project that the firm is doing with LA Galaxy, Major League Soccer's most successful club. The club had a vision to engage its large fan base and community using the latest digital technologies. GlobalLogic partnered with the firm to build a digital platform to engage fans and enhance experience during and after the games.
What's important is that GlobalLogic arrived at the overall design after rigorous in-stadium observation, club and fan interviews. This was used as the blueprint for user experience and the graphical interface. Back-end architecture was designed based on LA Galaxy's current plans and expected future requirements. The platform was optimized for flexibility allowing for integration with 3rd party APIs, and to enable data analytics and easy expansion as the club and fans requirements evolve. Similarly, the firm created an android app for Qualcomm that demonstrated how Qualcomm's Snapdragon Sense ID could be used in a healthcare setting. The application integrates with the fingerprint recognition system to authenticate a mobile device user's identity and wirelessly transfers their insurance information to a clinic or hospital.
The total addressable market for offshore engineering teams (both captives and service providers) is pegged at $232 billion and is growing at about 13-14% annually. GlobalLogic has managed to grow at a faster pace due to its focus on user design. For instance, the company has doubled its revenues in the last three years, and is aiming at doubling its revenues again within the next 3 years.
Link to article.