Cloud Adoption Services
Navigate your cloud journey, from migration to modernization
What We Offer
Whether you want to migrate to a cloud platform, build a cloud-native solution, or transition to a new cloud environment, we can help you seamlessly navigate your cloud journey. With a dedicated Cloud Center of Excellence; in-house digital accelerators; and advanced consulting partnerships with AWS, Microsoft, and Google Cloud, we enable our customers to rapidly adopt, scale, and optimize their cloud solutions.
Where We Can Help You
When you design, think, and build applications solely for the cloud, you begin to create an environment that works for you. We can help you adopt a cloud-first mindset, enabling you to build applications that work within a modern infrastructure, have security baked in, and improve customer engagement.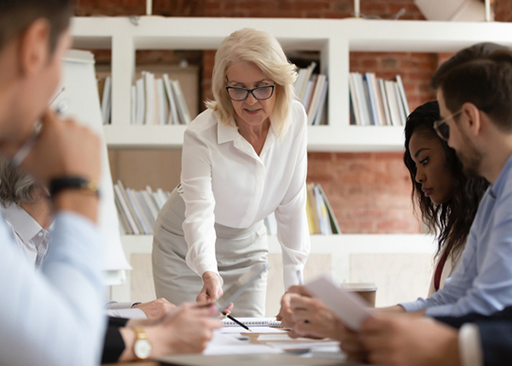 Cloud Migration
Leverage our Cloudwave® tool to assess your organization's and portfolio's cloud readiness
Move forward with a detailed cloud transformation roadmap, reference architectures, and best practices
Seamlessly migrate your systems & apps to the cloud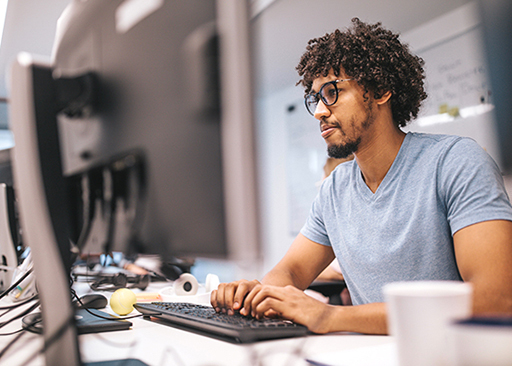 Cloud Native Development
Take a cloud-first approach to design & develop solutions for IoT, data platforms, AI / ML & high availability / disaster recovery
Get to market faster by implementing DevOps (CI/CD, automation, SRE)
Build for scale with container-based architecture, network function virtualization (NFV) & Infrastructure-as-Code (IaC)
Introduce application usage analytics to monitor customer engagement & scope out new applications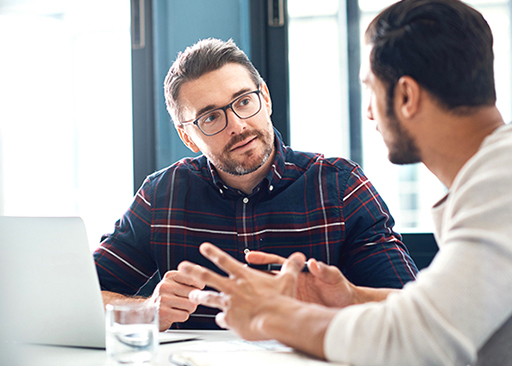 Cloud Optimization
Modernize your monolithic apps with our Microservices Accelerator
Assess your environment to accelerate & optimize cloud performance with our AWS Well Architected Review service
Implement Kubernetes to deploy & manage containers at scale
Re-host, re-purchase, re-platform, or re-factor your apps, data & infrastructure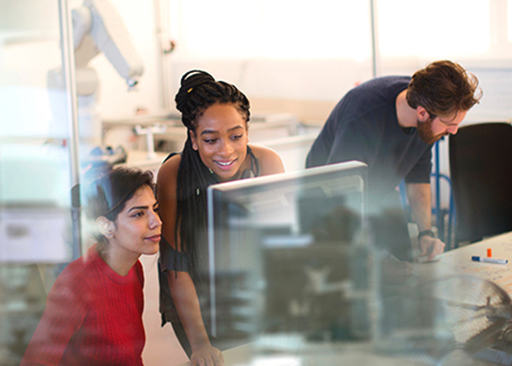 Cloud Operations
Leverage our fully-managed CloudOps to monitor your cloud & infrastructure 24/7
Gain insight into your cloud spend by requesting a proof value service
Assess if your operating model is cloud-ready by requesting a cloud operational excellence review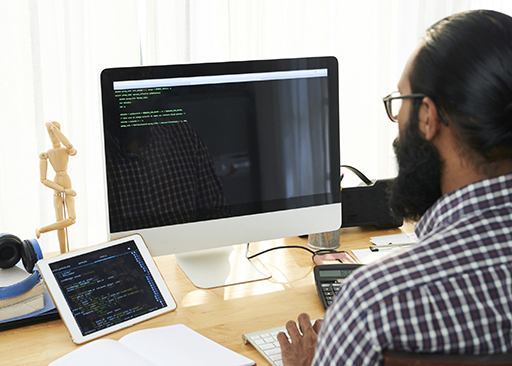 Cloud Security
De-risk your cloud adoption by embedding security into your environment (e.g., infrastructure hardening) & processes (e.g., DevSecOps)
Utilize automation & analytics to immediately respond to security events
Why GlobalLogic
With 20+ years of digital engineering experience, GlobalLogic provides a single partnership for end-to-end product design, development, testing, and continuous delivery through Agile and CI/CD methodologies. By leveraging the expertise of our Cloud Center of Excellence, we can help you design and develop intelligent, data-driven cloud applications that scale, manage costs, and increase brand loyalty.

Meet Our Experts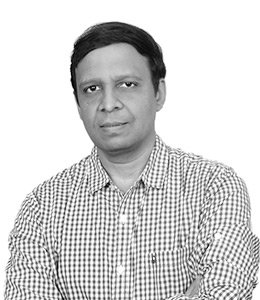 Working with GlobalLogic has given me the opportunity to contribute to make a lasting impact in the life of many through our work across Industries. At GlobalLogic, I continue to pursue my passion of working on futuristic technology. I started back in 2009 and grew rapidly. Today, I am focused on Thought Leadership, Digital Acceleration, and Future Ready Talent for the next level of growth. Future is already here at GlobalLogic!
Vikas, AVP, Technology
As an Atlassian Certified Master, I advise customers on the selection, licensing, and implementation of Atlassian products. I am part of a great team and love what I do! Because I do not just introduce a new tool to a customer, but it often goes hand in hand with a cultural change, towards more openness and transparency. The flat hierarchy and the uncomplicated exchange of knowledge between teams at GlobalLogic Germany also help.
David, Atlassian Certified Master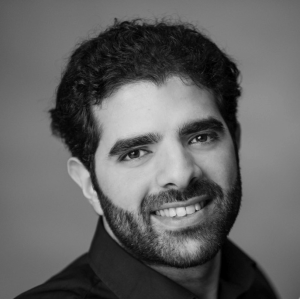 As an Atlassian Consultant, I help a wide variety of companies realize their full potential by enabling strong collaboration between their teams. With the help of Jira or Confluence, for example, cooperation and knowledge sharing can be digitized and simplified. At GlobalLogic, I have the support of a strong team for this and the freedom to continuously educate myself.
Ibrahim, Atlassian Consultant
I manage the Atlassian Consulting and Online Marketing portfolio at GlobalLogic. As the site manager in Stuttgart, I am particularly proud of our strong teams who share a passion for helping customers successfully digitize their business processes. GlobalLogic Germany allows me to mentor everyone to reach their full potential. For this purpose, I am happy to share my years of experience in the automotive, financial technology and telecommunication sectors.
Markus, Director, Stuttgart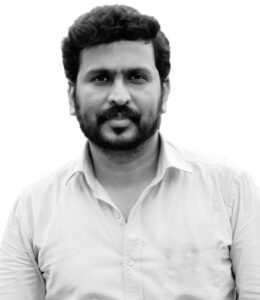 With 26+ years of experience, I have successfully architected, managed & delivered projects across various industry verticals and led teams of all sizes. I have also driven the strategic IT direction of client organizations, leveraging emerging technologies and best practices that exhibit the potential for improving execution, efficiency and effectiveness. I am passionate about re-visioning complex challenges, motivating teams to execute successfully through insight and taking big ideas forward.
Prabhu, Principal Architect, Technology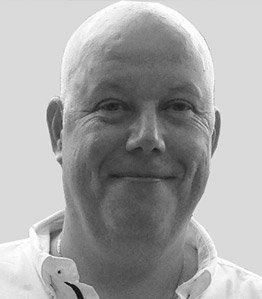 As a GlobalLogic employee, I feel it's natural to always strive for meet or exceed the client expectations. I have always appreciated GlobalLogic Sweden's flat organization enabling casual and personal relations with all members of the GlobalLogic team. I also enjoy the constant opportunities to every day develop new knowledge in todays and future technologies.
Per-Anders, System Engineer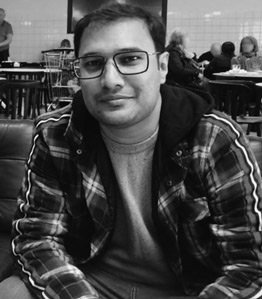 It has always been very easy to communicate with everyone at the company when I have any issues or questions and the resolutions are really fast too. This was my first time coming and working in Sweden and everything was really smooth. Everyone is really friendly and helpful. I also got into a good project and got a lot of exposure working in it. I learnt a lot and have been growing continuously since then.
Sourav, Senior Software Engineer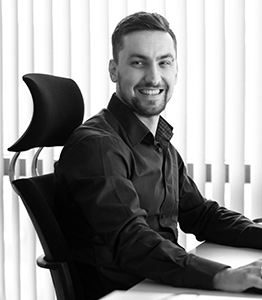 Currently, he works for the biggest automotive player in Europe. He is part of the team responsible for creating Head-Up Display for upcoming Mercedes in 2022. Piotr is responsible for features development and various testing, including functional safety. He strongly believes that a positive atmosphere at the workplace has great importance and contributes to productive and pleasant work life.
Piotr, Software Engineer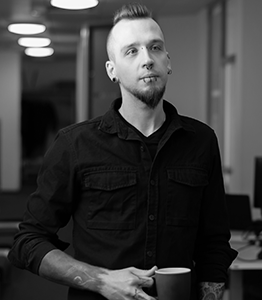 He works in the Gateway Diagnostics team of the ICAS1 project for our customer – one of the leading Tier1 Automotive suppliers. He graduated from West Pomeranian University with an Electronics and Telecommunications degree. Truly passionate about programming, Embedded Systems, and everything related to new technologies.
Konrad, Software Developer
He is working in Big Data project for a major international pharmaceutical company, leading and supporting multiple Scrum teams distributed over 3 countries and 2 continents. His responsibilities are focused on handling relations and information exchange between the team and stakeholders in a dynamically changing environment of agile software development.
Paweł, ​Scrum Master
She is a Requirements Engineer in the automotive field and a Leader of Requirements Engineers in the Polish part of the project (17 people across 3 locations). She is also responsible for software requirements in the system, currently focused on diagnostics. Jurata actively participates in international conferences and events, e.g. Impact mobility rEVolution or Women in Technology Poland birthday event.
Jurata, Business Analyst
His tasks involve creating automated tests, as well as testing applications and firmware. Mentoring skills are the factor that makes him stand out: he supports new employees, juniors, and regular testers. Paweł is also an enthusiast of Lego Mindstorms and Lego Technic, participating in Lego SUMO competitions.
Paweł​, Senior Test Engineer
Damian works for the project for Continental – the world's leading automotive manufacturing company. In his everyday work, he is responsible for software development. Pushing the boundaries is his passion.
Damian, Software Engineer
He is a leader in the team that deals with remote software updates in various vehicles and devices. Professional life bounded him with public clouds. In total, he has been dealing with them for 5 years – AWS first, and now Azure. Computers are his biggest passion and he is not ashamed to admit it.
Piotr, Senior Consultant
Marcin is responsible for various accounts in Wrocław – from embedded software and tests for household appliances, through industrial automation, to enterprises and the cloud solutions. He is passionate about old cars and his family, which is an important pillar in a changing work environment.
Marcin, Director, Engineering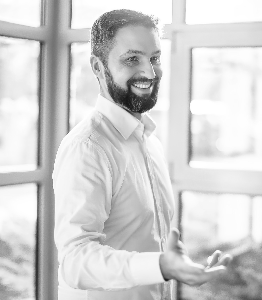 Automotive IT Project Manager and R&D Leader with 6 years of experience in projects and people management. Certified SCRUM Master, PMP trained, former Lead Software Engineer with an academic background. He is passionate about new challenges, innovative approaches, processes optimization and solving problems.
Tomasz, Project Manager