We Are GlobalLogic
A digital product engineering company.
We integrate experience design and complex engineering to help our clients imagine what's possible and accelerate their transition into tomorrow's digital businesses.
Ramki Krishna
Senior Vice President & General Manager, Automotive & Industrial Business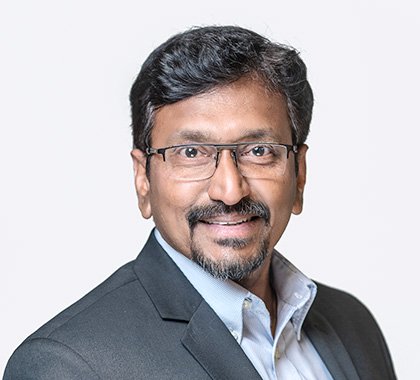 With over twenty years of experience in product engineering and P&L management, Ramki Krishna has a successful track record of establishing global client engagements that deliver maximum value through innovative technologies, processes, and commercial models.
Prior to joining GlobalLogic, Ramki served as Vice President and Global Head of Sales & Strategic Initiatives for Wipro's Product Engineering Services (PES) business, where he was responsible for a $500M+ revenue portfolio across a number of industries. During his tenure at Wipro, Ramki incubated new initiatives that delivered consistent revenue growth and market leadership positions in several industry domains. Before Wipro, Ramki held sales and account management leadership roles at Cyient and Alfa Laval in India and the Americas.  
Ramki holds a BS degree in Science and a postgraduate degree in Chemical Engineering. He loves sports and adventure, and he is active in the Dallas cricket league.