Somos GlobalLogic
Como empresa de ingeniería de productos digitales, integramos experiencia en diseño e ingeniería compleja para ayudar a nuestros clientes a imaginar lo que es posible y acelerar su transición a los negocios digitales del futuro.
Sunny Azadeh
Chief Information Officer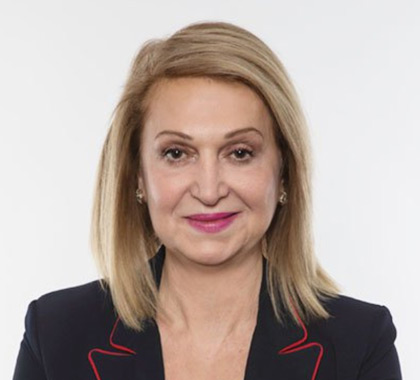 Sunny Azadeh is a visionary technology leader with a reputation for building innovation and driving change. With over 20 years of IT and business experience, Sunny deep expertise on how to innovate with these technologies to enable scale with operational efficiency.
Prior to GlobalLogic, Sunny was Vice President of IT & Services for Guidewire Software, where she transformed and repositioned the company's IT infrastructure for growth. She built a world-class IT organization, creating scalable enterprise systems and infrastructure, governance, and multi-year roadmap to achieve business alignment. Sunny also founded her own business intelligence startup, and she has held IT leadership roles at multiple software and services companies.
Sunny earned her B.S. in Computer Science Engineering from San Jose State University. She is part of various CIO Networks and has been recognized as the finalist in 2016 CIO finalist in public company category.