Telecom Operators Have the capabilities to Compete Against Cloud Service Providers
In an exclusive conversation with Dataquest, Rohit Madhok (Vice President – Engineering, GlobalLogic) talks about technology trends, AI and Big Data opportunities, and how GlobalLogic is addressing them.
In an exclusive conversation with Dataquest, Rohit Madhok (Vice President – Engineering, GlobalLogic) talks about technology trends, AI and Big Data opportunities, and how GlobalLogic is addressing them.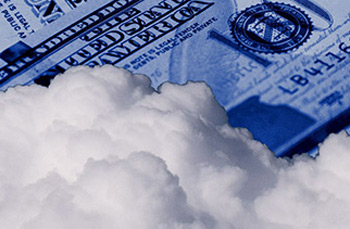 Q. What are the some of the technology trends in telecom and technology space?
There are some really interesting telecom tech trends which are reshaping the way businesses are being conducted and at GlobalLogic we are privileged to be a part of some of the technologies of the future.v
Telecom sector is not isolated from the digital story. Telecom sector has not been an early adopter of new technologies like AI and ML however, they have now come to realize the potential and are putting it to good use. Telecom players whether it is operators or OEMs now appreciate the possibilities modern technology promises which not only helps debt ridden telecom sector to prevent losses but also to consolidate their revenue streams. For example, no one talks about voice and not even data anymore as data has slowly become ubiquitous. The telecom players are busy figuring out how can they latch onto the digital bandwagon while detecting distinctive patterns of how the data is getting consumed. The telecom players are equally interested in exploring the use of integrated technologies and services to reap higher dividends.
Another trend is how the focus has increasingly shifted to improve CRM, prevent billing losses, by not just providing a seamless but an enhanced customer experience which is bundled with newer service offerings. All this and more is being done via hyper personalization. For example, for the TV Media industry, this will be the focal point of the entire smart home solution. GlobalLogic is working with a telecom and media equipment manufacturer on this journey of building this hyper personalized TV experience for consumers.
Interestingly, televisions which have largely eluded the smart home bubble until now have caught TV / Media OEMs nervous with the wave of IoT enabled devices coming up. They are now tapping the potential role of television in a smart home using AI, VR and IoT. The next generation of Smart TVs will be capable of checking security camera feeds, setting up security alarms, monitoring and controlling the home gadgets via voice commands, automatically locking your doors to turning off the lights in the house.
Lastly, telecom operators have gradually begun to realize that they have the capabilities to compete against cloud service providers to offer horizontal services to customers. The infrastructure already lies with the operators, they just need repackaging to sell that instead of buying cloud solutions and adopting solutions. It's early days however I see this picking up in the near future.
Q. What are some of the challenges and opportunities do you see while conducting business in India?
There is a considerable dichotomy in the Indian IT industry. Typical Indian businesses shy away from all early innovations as they find it risk averse. The mind-set of placing their bets or investing money on something which is not proven and tested, restricts innovation at times and results in missing the first mover advantage position. It will however be incorrect to say that the Indian companies don't innovate or are not early adopters. The way Indian businesses scale up is phenomenal. For example, Flipkart understood the mind-set of the Indian consumers better than their competitors. Innovation in scaling up is what is unique to India and not as big a trend in US and Europe.
Q. Can you please shed some light on the AI or Big data opportunities and how is GlobalLogic addressing that?
Technologies such as AI and Big Data today are helping businesses immensely. Potential of such technologies are yet to be fully exploited however Artificial Intelligence and Machine Learning is at the cusp of exploding exponentially. Multiple functions, verticals within organizations will be partially or fully dependent on day to day tasks on such technologies in the coming days thus letting humans focus on more creative and productive tasks.
Our existing and prospective customers often share feedback on the need and scale of automation required in their respective industries and in the process we as GlobalLogic focus on designing something absolutely new to help our customers make their business future ready.
As an example, we recently developed a voice assistant for one of our clients based on AI, ML which is to be used in the automotive industry. To offer a seamless customer experience, from buying a car at the dealer's store to predicting the longevity of the car while optimizing its' performance based on data inputs received, the programme is designed to enhance in-car experience for customers. For e.g., The voice assistant on your mobile is built by integrating hi-tech software offering all-inclusive solution for your future needs. Using it for day to day operations, the assistant is well aware of the route you take to office every day, mileage your car offers on the chosen route, car service history which helps to connect dots for an integrated experience. The network operator also plays an important role providing connectivity for unified execution.
The virtual assistant is keen to take over the daily roles that we humans undertake for example – this voice assistant can track your car's performance and place a call for service on its due date, can book a replacement vehicle for you and a cab to manage your family pick-ups if required so that you can focus on more productive tasks. Such products & services utilize hyper personalization and localization to the next level and offer desirable outcomes for both customers and service providers alike.
In the near future, AI, ML will reach a point where human interaction will become almost negligible for day to day tasks, one only needs to answer in mono syllables – with simply a yes or no, and most of your daily tasks will be completed for you.
Q. What is the key innovation principle that GlobalLogic works on?
At GlobalLogic, we have flipped the misnomer that innovation has to be technology innovation. Our innovation starts at three-four levels, right from how our customer is executing the programmes to how are they engaging with their end consumers., We are fundamentally challenging how our clients are executing their business by not just engaging with them to offer solutions to their existing problems but by laying a roadmap to make them future ready. This we call process innovation.
Secondly, we focus on leaner Agile practices taking out dispensable frills from quality management system of Agile model. In today's dynamic business environment, to deliver an innovative product or solution for your customer with the fastest time to market, we need lean Agile principles to drive the business efficiently which otherwise can be hampered with lengthy quality management models. This is the second level of innovation.
Thirdly, we focus on lab models. We customize our solutions keeping our customer's business objective and organizational DNA in mind. The GlobalLogic Lab model emanates methodologies which allow us to adopt and tailor ourselves to client's needs completely. By marrying GL technology innovation to the customers core business we bring the best of both into one unified entity.
And, the final of course is technology innovation. We have innovated in AI, ML based predictive algorithms or cases where we have taken one of these horizontal capabilities and mapped it out for different verticals as the technology solutions work differently in Retail vs healthcare vs other industries.
To summarise, our innovation lies in these four areas right from management processes to technology led innovations all revolving around our core principle of placing our customers right in the center and designing solutions around it.