We Are GlobalLogic
A digital product engineering company.
We integrate experience design and complex engineering to help our clients imagine what's possible and accelerate their transition into tomorrow's digital businesses.
Sameer Tikoo
Senior Vice President & General Manager, Communication Service Provider Business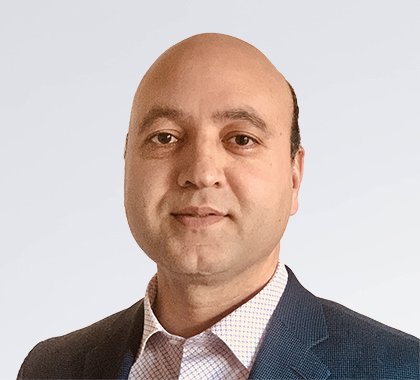 Sameer Tikoo is an accomplished sales executive with over 25 years of experience that spans across product engineering services, technology start-ups, and telcos. Sameer runs GlobalLogic's Communication Service Provider (CSP) business globally. Over his past 13 years at GlobalLogic, Sameer has been instrumental in building the company's CSP business from the ground-up and expanding into some of the top tier telcos and cable MSOs. Sameer excels in building trusted client relationships, consultative selling, and developing high-performance teams.
Prior to joining GlobalLogic, Sameer held positions at Bharti Airtel, Hughes Software, and Baypackets, where he worked in the product engineering space on core telecom network products and applications.
Sameer earned his Bachelor's degree in Electronics & Communication from Visvesvaraya Technological University (VTU) and his Executive Post Graduate Program (EPGP) in Management from Indian Institutes of Management (IIM), Indore. In his spare time, Sameer enjoys running and both playing and watching a wide variety of sports, such as soccer, cricket, and golf.