Insight categories:
Digital Transformation
Consumer and Retail
Many retailers that started their "digital first" initiatives before the pandemic had a clear advantage going into lockdowns over those who did not. There is much we can learn from the key characteristics of programs and initiatives that kept pace with changing customer needs and prioritized customer experience throughout the pandemic. 
Retailers with a culture of innovation and agile thinking implemented improvements faster, communicated better, and ultimately outperformed competitors who were slower to respond to changing market conditions. In this post, we look at six aspects of the retail customer experience that emerged during COVID-19 lockdowns and may just stick around, to varying degrees.
Why is Retail Customer Experience Important During Downturns?
Before we jump into each of the traits represented by the leading firms, why is customer experience such a factor during market downturns? We don't have to look too far into the past for the 2008 financial crisis. During that time frame, the results showed that customer experience leaders saw less negative impact, rebounded faster, and achieved three times the shareholder returns in the long run compared with market averages.
McKinsey identified three characteristics of the most resilient companies post-2008 financial crisis:
"Resilients" created a safety buffer by reducing debt, divesting underperforming segments, and building reserves that enabled them to shift to M&A at the first sign of economic recovery.
They cut costs ahead of the curve, moving faster and cutting deeper at the early signs of an impending recession.
They focused on growth even where it meant incurring costs, helping them to over deliver on revenue.
Recommended reading – The Store of the Future: 5 Key Areas of Opportunity for Retailers [E-book]
In addition to these "resilients," within 24 months of that previous crisis, several new experience platforms rose up with innovative new models for growth experience. Who would have thought this was when companies like WhatsApp, Credit Karma, Venmo, Groupon, Instagram, Uber, Pinterest, Slack, Google Ventures, Cloudera, AirBnB, Warby Parker, and the Apple Store would get their start?
6 Aspects of Customer Service That Drive Experience
In the future, I believe we will look back at this pandemic and recall several primary characteristics of customer experience that shaped many new startups. But what's even more critical is how existing companies reinvented themselves, created new relationships with their customers, and implemented these changes faster than ever before. So, what are these characteristics?
1. Keeping the Distance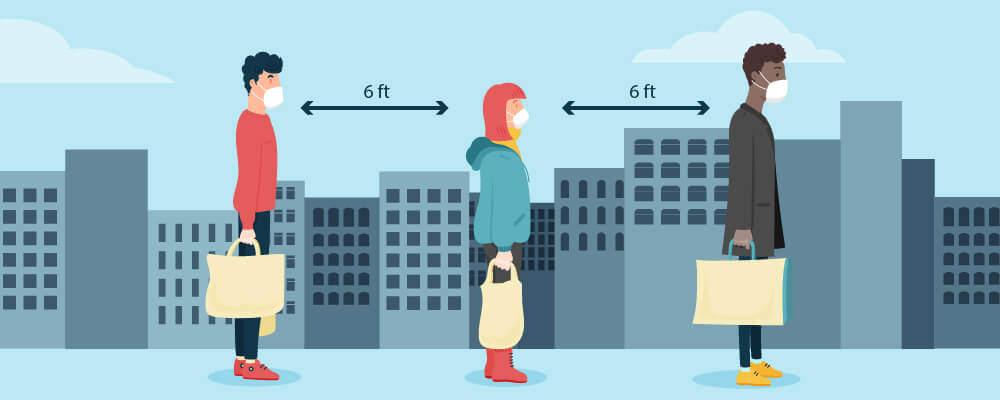 While we saw many examples of social distancing throughout the pandemic, one thing is for sure — there wasn't any consistency. What one retailer viewed as a priority (i.e., wearing masks and gloves along with social distancing), others paid no attention to whatsoever. Walking into some retail stores left you feeling there isn't a pandemic taking place at all.
Retailers focused on social distancing, like Walmart, enacted volume limitations within their stores. For example, during the initial stages of the pandemic, they managed no more than five customers for every 1,000 square feet at any given time, accounting for roughly 20% of the store's capacity. Clear directions and signage communicated to customers where to stand in queue lines and walk down the aisles.
I saw the most creative approach at Disney theme parks, where they combined their brand with social distancing. Stormtroopers barked out polite reminders for guests to stay the distance, and many guests enjoyed the reminders as it was part of the overall experience!
2. Staying Resilient & Efficient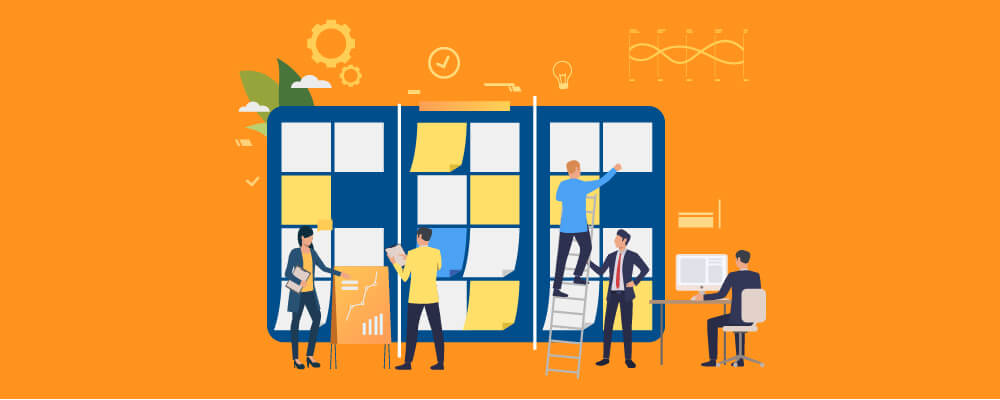 While online sales grew 49% year-over-year compared to the March baseline, grocery stores alone increased 110% between March and April. How did retailers and grocers support this massive and unexpected growth? Was it because they already had "doubled down" on digital before the pandemic?
Perhaps, but many others who had forecasted innovative projects to be implemented over the next 2 to 3 years quickly figured out how to roll out improvements within weeks. Innovation and transformation using agile approaches (i.e., small teams, quick sprints, employee empowerment with test and learn) enabled them to make these changes quickly. In addition, decision-making processes became more efficient as silos between business divisions and IT were knocked down overnight by necessity.
Over time, history will show which changes were effective. For example, Lowes rolled out video engagement for their Independent Service PROviders during the pandemic so that an in-store experience could be provided to the contractors in the field. We have seen retailers like DSW Shoes and Hy-Vee Grocery, which are in completely different segments, partner together to leverage one another's supply chain and location assets.
From a wholesaler perspective, if you live in a major city like New York, you have probably experienced food wholesalers selling directly to the consumer since COVID.
These are all examples where enterprises have shifted on-the-fly and created an entirely new market for themselves via direct-to-consumer experiences.
3. Do We Need to Touch?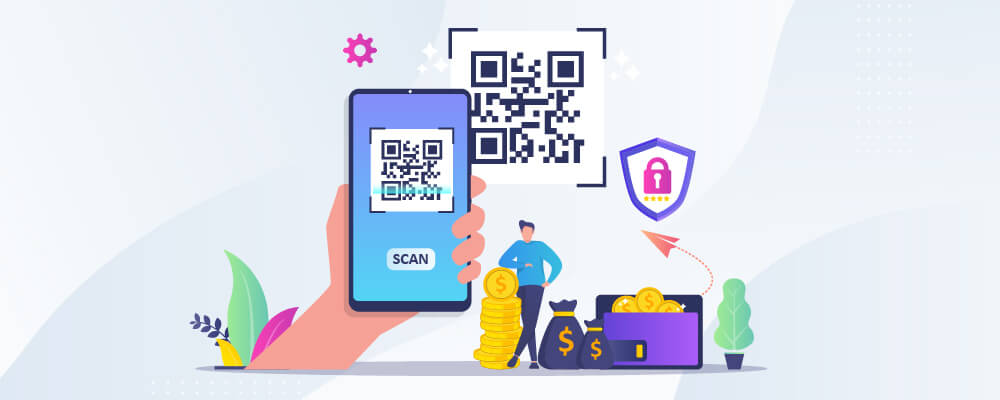 Never before has there been such an impact on the customer experience in such a short time. The contactless experience has continued to improve since the pandemic started. For example, it wasn't until after restaurants opened that we began to see QR codes used in restaurants to access menus. We are seeing the ordering process included in QR codes, too. While mobile contactless payments have been around for a while, overnight, we saw their adoption across a higher percentage of retailers.
Even gas stations got into the act with the availability of gloves at the gas pump. Some retailers won't let customers handle the merchandise; instead, they have store clerks show the products to the customers. Touch can be an essential part of the customer experience and factor into whether customers return to the store or not. It will be interesting to see which solutions last long-term and which will slowly disappear.
4. Stakeholders vs Shareholders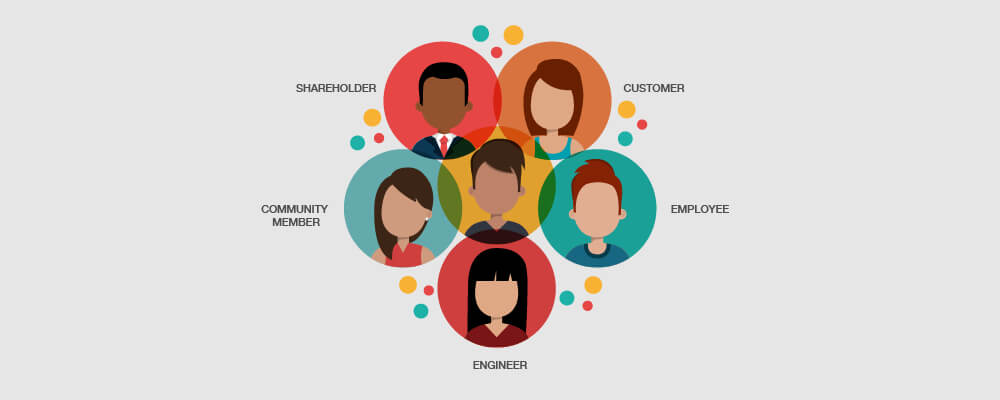 On the one side, the shareholder reigns supreme. This position gives rise to "short-termism" — i.e., operating a corporation to maximize today's profits. Conversely, a retailer's responsibility is to a broader set of stakeholders. Retailers have a responsibility to consider the interests of all stakeholders, including shareholders (e.g., the community around that retailer, its employees, and even those affected by that corporation's impact on the environment).
By ignoring stakeholders, an organization primarily focused on profits will likely suffer negative results. According to S&P Global Ratings, for example, some retailers committed to avoiding layoffs guaranteed 100% salaries from April to June early in the pandemic. Employee safety concerns also prompted some businesses to ask their staff to work from home, ahead of compulsory lockdowns, or even temporarily close their operations for safety reasons. Others, perceived to have exposed their employees to safety risks by keeping their operations open, faced internal and public controversy.
Recommended Reading: Reducing Threat in Retail [Ebook] 
Besides helping to address the pandemic, stakeholder-focused corporations are creating new ties with stakeholders in the community and society. They might therefore avoid severe reputational and financial repercussions related to the experience they have with their customers.
5. Do We Want the Government's Intervention?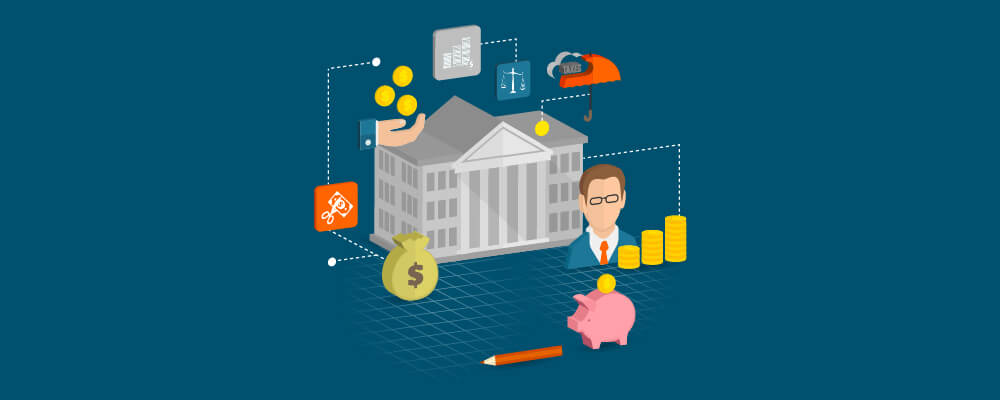 Will the government's involvement continue to rise or decline post-pandemic? If you're a small-to-medium-sized business, chances are you received benefits from one of the government stimulus programs. While that may not have directly impacted the experience businesses provided to customers, the restrictions imposed by the government on whether you could open your doors certainly did. 
What will the new relationship between the consumer, retailer, and government represent? Is there a trickle-down effect? How might government intervention in different forms impact the customer experience long term? All of this remains to be seen and is changing daily.
6. The Evolution Underfoot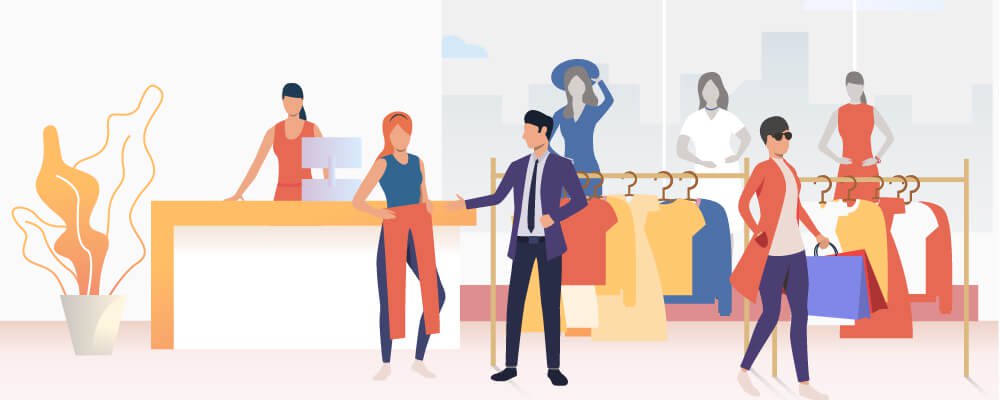 Upon store re-openings, researchers found that a whopping 75% of U.S. consumers had tried new shopping behaviors due to economic pressures, store closures, and shifting priorities. The customer is open to change. How will the customer experience be a factor? How will retailers reinvent themselves to acquire more market share in difficult economic times? 
Some retailers saw their "new customer" volume increase by 300% in 2020.  Customer experience is a significant factor in how many of those become long-lasting, loyal customers. Retailers that do not evolve may find their customer relationships short-lived.
Will Retailers Survive the Pandemic?
In the end, will retailers survive the pandemic? How will retailers emerge stronger?  What will be the deciding factors, in the end? How will customer experience affect a retailer's sustainability in a post-pandemic world?
Retailers have rewired themselves faster than ever before, with practical approaches representing a significant and improved focus on customer experience. While some retailers were forced to close their doors or file for bankruptcy, those that survived must evaluate how they've implemented and evolved the above six factors, and how they will continue to improve customer experience going forward. 
When the next period of uncertainty strikes, retailers will again be challenged to reinvent themselves with new customer experience models to keep customers engaged across the multi-channel shopping experience.
More resources: