Insight categories:
AI and ML
Digital Transformation
Automotive
What's Next in Digital Transformation?
Digital transformation is not new anymore. Organizations have been integrating digital technology to transform their different parts of the business. That fundamentally changes how you operate your business, serve your customers, and build a culture at your organization. Enterprises need to look beyond digital transformation to maintain a competitive advantage and stay relevant in their business. There is no question about undergoing digital transformation. All organizations must transform digitally, or else they will be pushed out of the business.
In the past 10 years, cloud, analytics, and digital experiences have been the focus of digital transformation, disrupting business models and markets. Although these technologies are still important, they are universal. Organizations need to look at the post-digital era to deliver a personalized and unique experience to their customers and employees. New technology trends are emerging that enable companies to deliver personalized experiences to customers. The power of Artificial Intelligence and cloud computing will continue to advance. Combining these technologies with ambient computing, blockchain, and extended reality will change the relationship of both an organization's customers and employees.
Let's take a look at the six technology trends that will dominate the digital transformation market for the next 5-7 years.
1. Personalization & Individualization
Personalization and individualization is about knowing your customers and providing them with a personal service. Current examples include inserting a customer's name in marketing emails, sending them coupons on their birthday or anniversary, etc.
The quantity of data that customers provide to companies has significantly increased in the past few years. Customers don't just want companies to remember their birthdays and send them coupons; they want businesses to predict what they want and when they want it. For example, retailers should be able to identify customers who have children and offer them specific offers for back-to-school, summer vacation, etc. Healthcare providers should tell patients when they may fall ill and how to prevent it. Streaming media services should be able to target ads and content to viewers with increasing accuracy.
Customers simply don't have time to wade through data points and figure out what to do/buy/watch/etc. Instead, they are willing to share their data with companies in exchange for helping them make decisions. One-size-fits-all does not work anymore. Technology is here to provide customers an absolutely individualized experience that is tailored to their needs at that moment.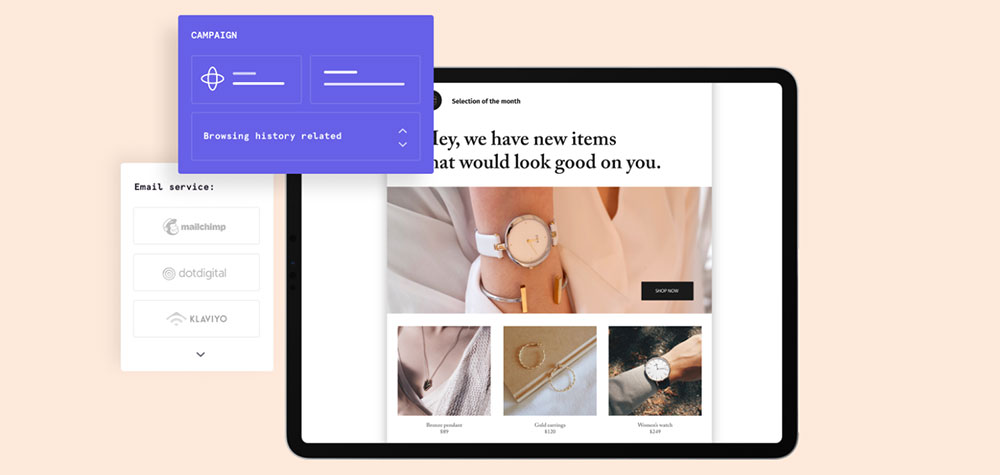 2. Ambient Computing & Presence
"Presence" will be the next buzz word in relation to IoT. Presence means having context awareness and knowing the surroundings of the customer. To provide a personalized experience to the customer, devices/platforms must understand their presence. For example, playing music or setting the thermostat should be personalized to the unique person in the room.
Voice assistants can now recognize the sound of a person's voice and behave differently to the same command from different people, but this is just the beginning. New possibilities will open up using computer vision, sensors, and voice interfaces to power ambient computing. Ambient computing allows people to use computers without realizing they are doing it. Ambient computing provides an experience using multichannel human-machine interfaces.
Over the past few years, tech companies have been pushing devices and sensors to every part of a person's life, from smart speakers in a vehicle to smart TVs in the living room — and even connected refrigerators. The primary goal of putting these devices in our lives is to understand our surroundings and respond to them. People do not even realize they are using computers to get things done. For example, the smart systems in your house can learn your wake-up time to adjust the thermostat, open your blinds, and tell the coffee machine to start brewing a hot coffee. As you enter the kitchen to get the coffee, your smart speaker can then start reading you the daily news. Ambient computing eliminates the friction between you and these computing devices.
3. Digital Trust
Gaining customers' trust is not just important in products and services, but in the core purpose and principles to an organization's success. During the digital transformation journey, business leaders are asking customers to trust them with their personal information to track behavior and serve them better.
Organizations need to be transparent about the data they collect from customers and what they do with that data. Giving customers control over their data and providing them with tools to control the data they want to share will help to gain the customer's trust, such as the way Amazon and Google give users an option to manage digital assistant activity. Companies should place AI-based automated checks to reduce fraud and suspicious account activities. The beyond-digital era will be built on trust, and organizations can not ignore it.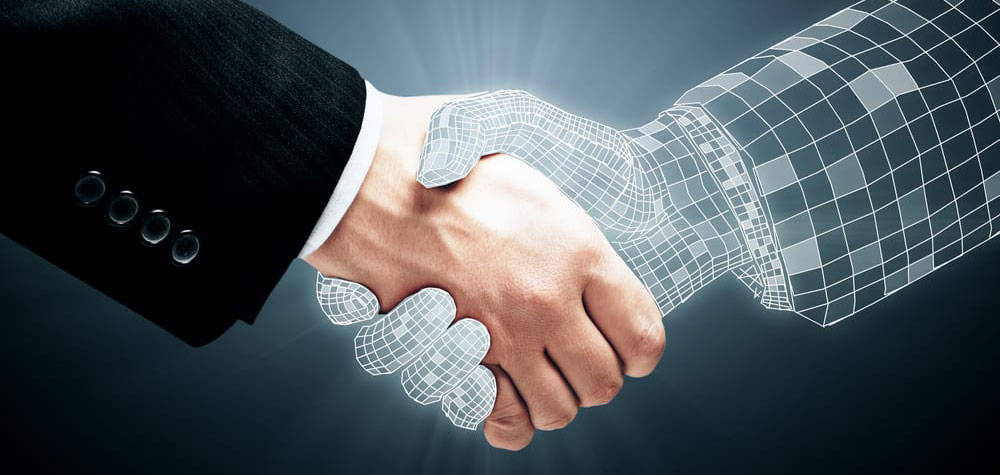 4. Digital Reality
Digital Reality means using the power of Augmented Really, Virtual Reality, or Mixed Reality to deliver meaningful, immersive experiences. Organizations are exploring extended/digital reality to both enhance the customer experience and improve employee productivity. Imagine that an elevator technician can open their smartphone, get insights from a faulty circuit board, and then communicate with an expert sitting remotely to fix the problem together.
Digital reality is already transforming education, automotive, healthcare, and retail. For example, NASA's conceptual "Eyes of Exoplanets" project and the Lunar and Planetary Institute both enable visitors to explore planets new and old through a 3D smartphone app. Nike uses AR App to help you find the right fit for your sneakers. Projects like these open new possibilities and business models for companies, and a new way to engage with customers.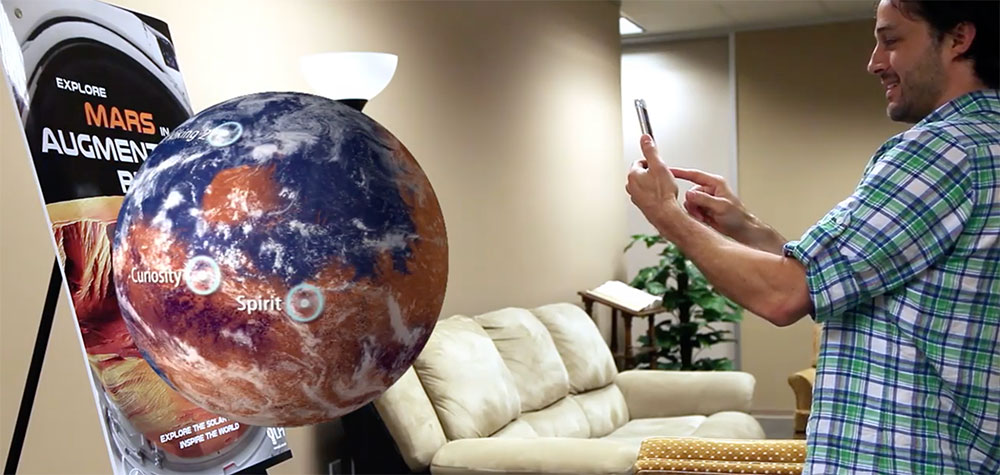 5. Intelligent Interfaces
We are moving beyond click, type, touch, and swipes to more natural and personal interfaces using voice, gestures, and emotions. Voice devices like Amazon Alexa and Google Home are providing a natural way to interact with technology and get things done. It is so natural that both a 3-year-old child or 90-year-old grandfather can naturally interact with it. Voice interfaces are not just limited to speakers; they are embedded into kitchen appliances, cars, doorbells, and much more.
Sensors can detect our emotions and provide personal responses at any moment. Intelligent interfaces will be connected to each other to provide an individualized and context aware experience. Voice assistants can now differentiate between voices and provide the right information to the person who asked it. For example, "What's on my calendar today?" will give different results for different people in the house.
6. Everything AI/ML
Enterprises are testing the waters by applying Artificial Intelligence and Machine Learning to specific use cases and business functions. They have started gaining valuable insights that drive them to think about how machines and humans interact together. These enterprises are in a position to predict and automate actions based on these decisions. For example, Google's Duplex AI project is an assistant that can make phone calls on our behalf to book appointments at restaurants or hospitals. This AI assistant is so intelligent and natural that it can interact with humans on the other side to book an appointment.
This is just the beginning of AI/ML; it is going to transform every touchpoint of the customer experience and business processes. Over the next 5–10 years, every problem will become an AI problem. Augmented Intelligence is the next step beyond Artificial Intelligence, where humans and machines work side-by-side. For example, Walmart is using robots to perform inventory checks. Sephora uses AR and digital displays in their stores to help customers try out products virtually, and to help store associates better recommend products to customers.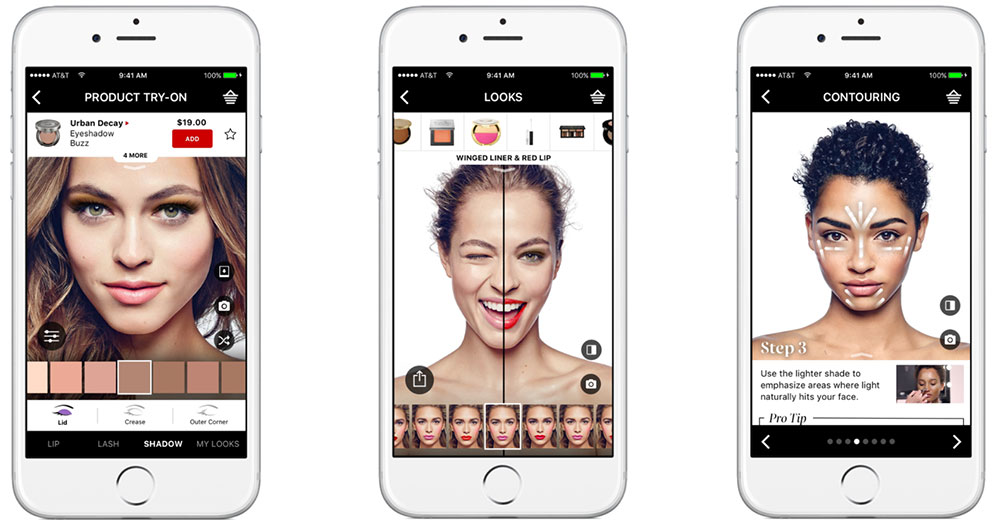 Conclusion
Digital transformation has enabled companies to serve digital customers, and now they need to continue on this path for the beyond-digital phase to meet the ever-increasing demands and expectations of customers. The beyond-digital era will use emerging technologies like Artificial Intelligence (AI), Augmented Reality (AR), Virtual Reality (VR), Machine Reality (MR), and Internet of Things (IoT) to shape the future of all industries over the next 5–10 years. This is the time to start working on these emerging technologies, to drive new innovations, and to transform new business models from the ground up.