Enterprise Social Networking is NOT Social Networking
Unlike traditional social networking, which simply connects people, enterprise social networking integrates people, processes, and back end systems in a meaningful way. Our VP of Technology shares how he first launched GlobalLogic's GLO platform five years ago, and how it is benefitting the company now.
Insight categories:
Perspective
When I launched an enterprise social network (GLO) for GlobalLogic few years back, several of my friends and colleagues questioned me, asking the rationale of this initiative. There was a fear that such platforms would not only adversely affect the performance of employees by giving them a platform for microblogging, photo sharing, and activity streams, but it would also be daunting to HR policies and corporate governance by making the overall environment too open.
I myself was not sure whether it was the correct investment direction, or whether I should first only focus in making the company's back end ERP systems more reliable and integrated. This alone is a challenge and number one priority of enterprises like GlobalLogic, which is growing every year, continuously adding new geographies, absorbing new business models, optimizing services portfolio, and re-structuring the organization.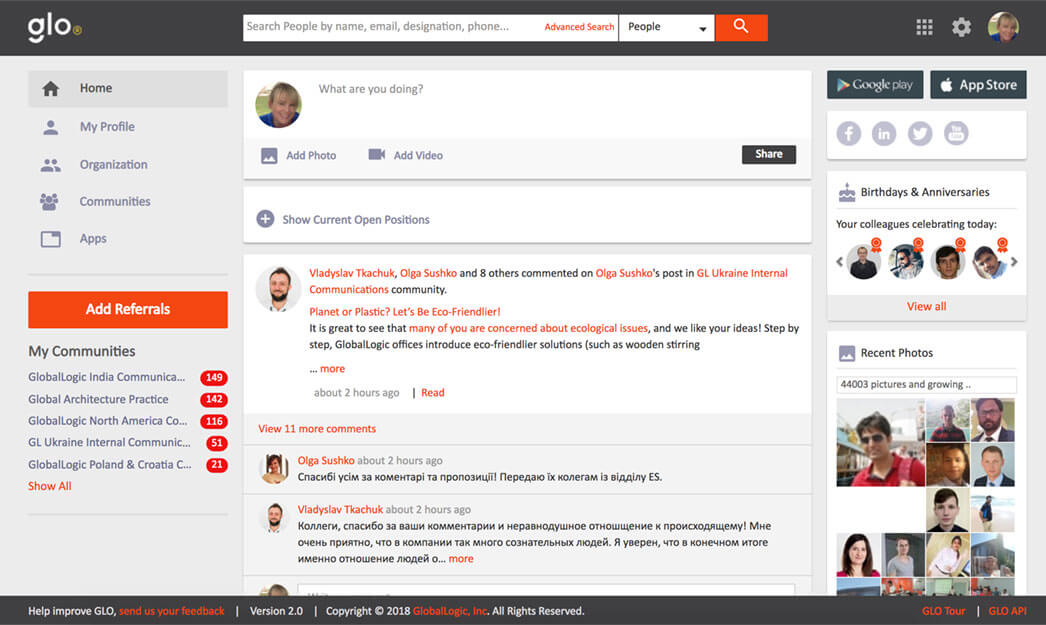 Five years later, the picture is clearer:
With over 300 online communities on GLO, 70% of our global workforce uses the platform for sharing their updates, writing blogs & papers, connecting with colleagues, posting pictures, submitting ideas, asking questions, and performing several other activities on everyday basis. The platform has turned into an organic knowledge repository of the company, having so much useful information
GLO has become the primary platform for company executives to collaborate with the global workforce and participate in bidirectional discussions — therefore helping better manage the above-mentioned moving pieces. For example, our CXOs now use their dedicated communities on GLO for posting key updates and communications because all employees are automatically subscribed to these communities.
The quality of our HRMS enterprise data has improved by 90%, with people being able to look at information that was earlier locked in back end ERP systems
Some of the core business processes are front ended via the GLO platform. Because they have a social fabric around, they are more effective and efficient. Examples include employee self-service, competencies management, new employee joining process, employee referral board, goal management, performance management, and several engineering project management tools.
GLO is a primary tool for the Resourcing function across all geographies because it allows users  to identify "who knows what." This feature lowers the cost of vacancies closure via internal fulfillment by more than 20%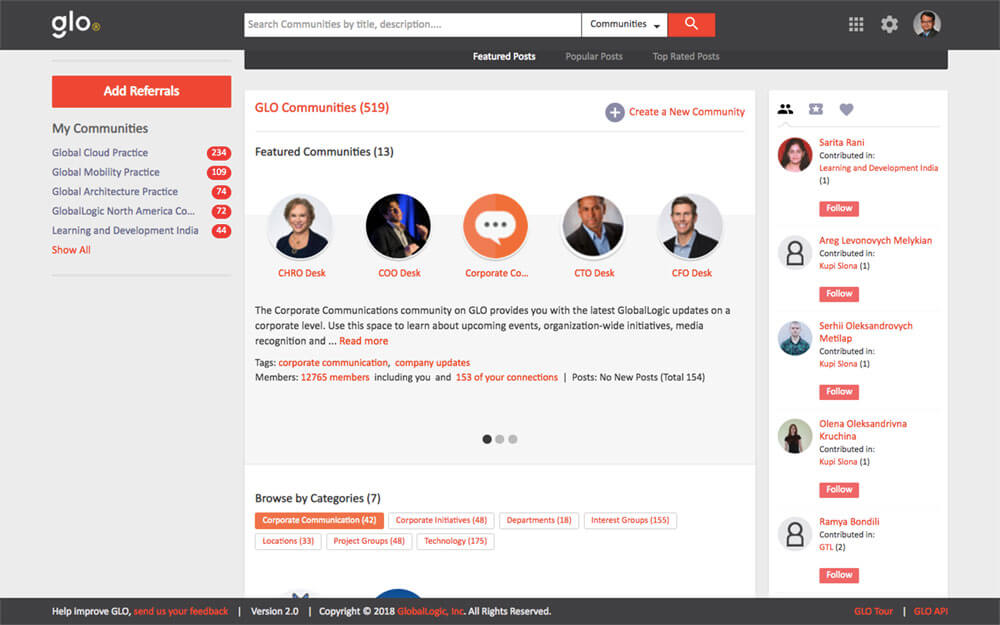 So the question is, "Was the fear that existed three years back in everyone's mind unfounded?" Absolutely not. Lots of social networking platforms die because people find no enterprise value in them. To make these platforms successful, you must have (1) the right organizational culture and (2) the right integration with core enterprise back end systems.
The first question you should ask before spending a single dollar on a social networking platform is, "Is your executive leadership bold enough to ride the wave of an open, social collaboration environment?" If the answer to this question is yes, then the next question to answer is, "Who will be the actors on this system? Is it just humans, or  humans along with backend enterprise systems?" If answer to this question is just humans, then pause for a moment, because it probably will not lead to where you want to be. That's where I assert that enterprise social networking is not social networking.
Enterprise social networking means a meaningful integration of people, processes, and back end systems. If your people only generate activity streams in such a system, it is not an enterprise social network. Enterprise social networking is all about contextualizing the data sourced from the back end enterprise systems and presenting it in a format that attracts employees' attention and then interests.
The below figure represents this thought and takes it farther by making a recommendation to build the capabilities of the enterprise social platform so that the "social app" can be developed and deployed in a crowdsourced model. It presents a unique win-win situation for the enterprises and their people, whereby people are using the contextual information emitted by the enterprise social platform and using that information to further enhance the platform by building and deploying social apps. This has a huge potential to lead the innovation in enterprises.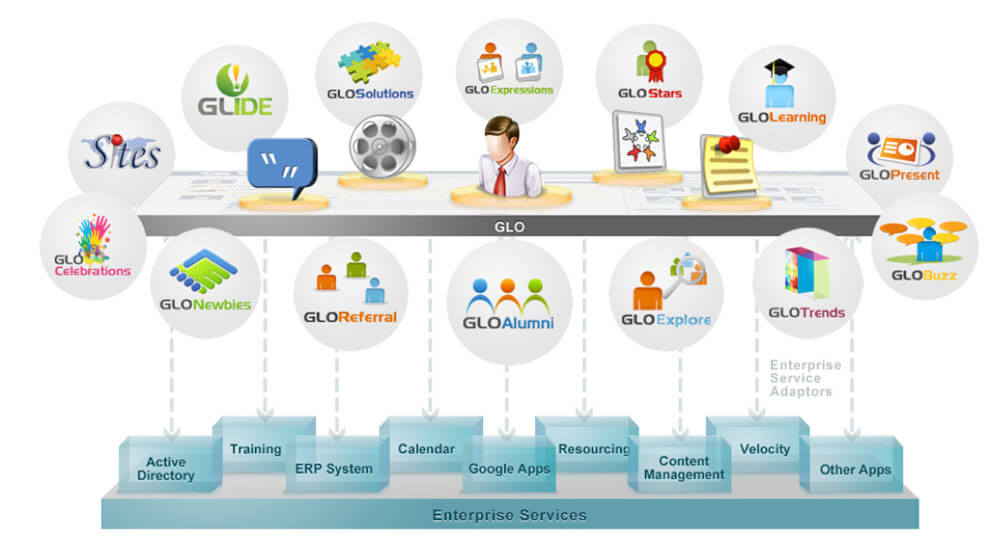 By using the right mix of organization culture and technology integrations, enterprises can derive huge value by keeping their people motivated and turn them into a truly global innovative workforce, which is a top challenge of every multinational company.