Insight categories:
Consumer and Retail
This blog was originally posted by GlobalLogic's experience design arm, Method.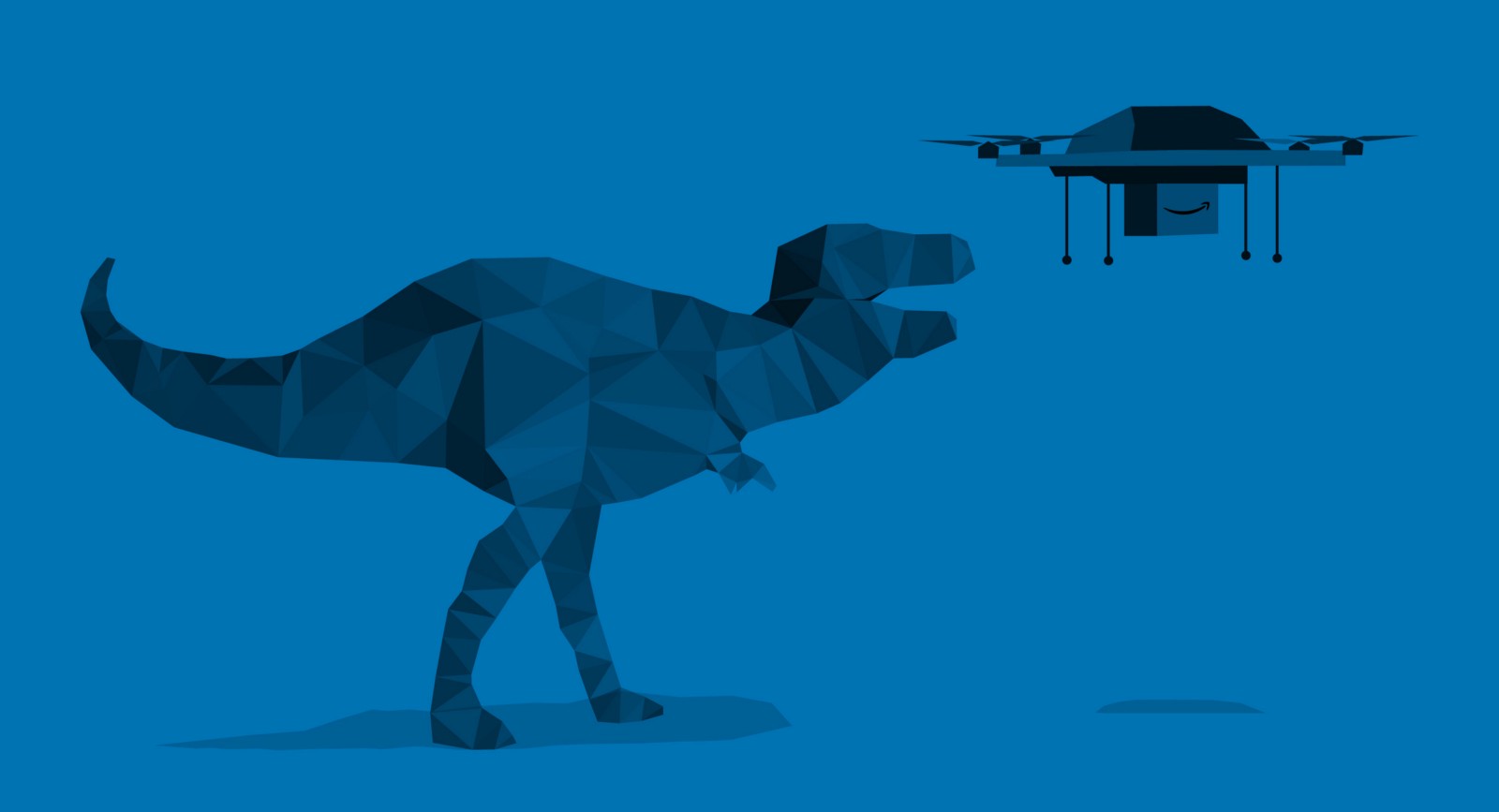 Are we witnessing the last throes of retail as we know it in the 21st century?
"I don't shop in stores much these days — they don't carry the same level of choice you get online. I only go to stores to try things when I am in the mood to browse but the internet is only a swipe away, so that's less and less now." Sound familiar?
Across the Western World, we are seeing headlines calling out the accelerated demise of traditional retail. Some of the world's most iconic store lights are blinking out at an unprecedented rate. In the UK, Debenhams recently announced the closure of 10 stores. In the US, there have been nine retail bankruptcies alone in 2017 — as many as the whole of 2016. J.C. Penney, RadioShack, Macy's, and Sears have all announced more than 100 store closures.
Why is this happening?
The usual drivers of progress and extinction are to blame. New types of organizations with a superior grasp of technology enables them to meet changing consumer needs and behaviors better, faster and cheaper than the other guy. From the start, this new breed has had access to better data and algorithms that help them know you better than you know yourself. They also have a legacy–free organizational structure geared towards a more unified approach to buying, product development, and marketing that's powered by customer data rather than fragmented departments driven by their own research, priorities, and KPIs.
Amazon and the other tech giants have a lot to do with the doom casting of the retail sector, but there are also more fundamental human factors at play. There has been a systemic shift in how and why we consume. People are eschewing the overtly branded consumerism of the previous decades for a more subtle form. In the West we are changing our spending from buying "stuff" to experiences, such as dinner out with friends. Travel and leisure is thriving and restaurants are booming. We have no quarter for retailers who can't deliver an engaging, Instagram-worthy retail experience that gives us the social currency we crave and all the dopamine, good vibes that result; we just expect it to happen regardless of channel or even sector.
When it launched, we all thought Amazon was a retailer, but we understand now that first and foremost it's a technology company addressing the needs of people rather than focusing on how many books it can sell. To succeed, retailers and brands must now think about how to enable your life by creating shareable experiences that validate "you" rather than just clothing or feeding you. This is not an easy thing to do. It means navigating an ever increasing level of complexity, requires a systematic, human-centered approach, all driven by data insights and the application of technology to create new brand experiences.
Once a market has hit saturated commodity status like Amazon did with books, there's really only one way to go from there: experience is the next frontier after convenience and rock-bottom prices. Amazon knows this, and is now actively investing in new, physical Amazon bookstores to close the experience loop. The same is true for groceries, spectacles, fashion, mobile phones, supermarkets, and so on. It's not enough to deliver more stuff, faster and cheaper than the other guy anymore — it's about why you do what you do and equally importantly how you do it.
So how do retailers adapt?
Think about connected experiences, not digital and physical.
The quicker we stop separating bricks and clicks and start taking a holistic view the better. The customer doesn't differentiate and neither should retailers. E.g. when starting as head of retail at Apple a few years ago, Angela Ahrendts famously displayed a commitment to this concept by uniting Apple's digital and physical retail teams under the same roof, where previously they had been in separate buildings.
To design the right touchpoint you must know how it fits into the wider context of the customer experience. You need to know the customer, where they have come from, and what they want. This may well be informed by technology and user data, but the best solution may be digital or analog or a seamless combination of the two. For instance, a relevant store environment with a well-trained consultant on hand who's supported by technology to enhance the customer experience.
Understand the function of each channel
The Holy Grail lies in understanding how to leverage the advantages of digital retail (i.e. customization, speed, data tracking) and physical retail (multisensory experience, human engagement) and deploy them at the right points in the customer journey.
As we've seen, digital retailers are opening physical stores, changing the focus of why these physical touch points exist, and fixing the legacy inefficiencies from the previous incarnation. For example, rather than stocking a huge amount of books which can be hard for a customer to handle physically, Amazon books uses data-driven design to increase the likelihood that you'll pick up a book that you didn't know you wanted to read. The store is geared towards its inherent strengths,like browsing and discovery rather than specific product-based shopper missions, which is a need better serviced through digital touchpoints in store.
Embrace the advantages of access to new data and processing power
By far the biggest advantage digital retailers have is their access to superior customer data. It allows companies to experiment and optimize (even if that means failing repeatedly) until they get the formula just right. But access to this kind of data is now becoming democratized. New technologies are available to all, creating a more level playing field with new API's, surfacing AI processing power that makes sense of even the most unstructured data. Startups like Rubikloud can collect a variety of data from retailers and associated platforms, then leverage AI and machine learning to help the business synthesize customer behaviors and preferences, enabling easy pricing prediction, as well as stocking and campaign generation based on the data findings. Understanding your customers at an individual level no longer sits in the realm of the digitally native retailers. The quicker retailers embrace these new technologies, the quicker they'll be able to understand the true needs of an individual customer and iterate on their offer to meet these needs.
Enable your people to think differently
Retailers now need to think like designers, software engineers, behavioral psychologists, content creators, and brand strategists all in one day and be comfortable with the methodology and technology that comes with it. To create the best possible retail experience, understanding all of the contexts is vital (brand, customer need, business/organizational structure, technology, customer journey, partners, innovation, social media, product design, service design, etc.).
Structure your business to act differently

Digital transformation is as much about people as it is about technology. It's futile to think people can change overnight (or at all), It takes time and commitment. There will always be natural attrition as companies embrace new ways of working. Previously disconnected departments will need to work together. IT, engineering, logistics, product, marketing, and brand teams (both digital and physical) will need to work closely with each other to be able to deliver a holistic experience.
We are regularly asked to help companies navigate this change, often to pick up the pieces when companies have jumped in feet first with scrum teams and agile delivery aspirations only to realize they're failing. Every company is (or should be) different. Some will embrace change more readily than others, but all must take it seriously and invest in the technology, tools, skillsets and culture to escape extinction.
What we are witnessing is the inevitable rationalization of the market, a natural evolutionary process and dinosaurs must die. But this is never going to be as simple as clicks beating bricks. Physical retail isn't dead, but stores will never be the same again and neither will the companies that drive them. It's a textbook case of convergence and evolution.
Remember, not all of the dinosaurs died — some of them grew feathers and learned to fly.