GlobalLogic`s embedded expertise lays the ground for the company`s chip-to-cloud offering. We implement the highest quality software for automotive, consumer electronics, and healthcare devices. Our knowledge starts with hardware design and bare-metal up through all the software layers of embedded devices up to the complex HMI. From implantable to wearable technologies, embedded system software has become an integrated part of our lives. We help companies across all markets continue to push the boundaries of hardware and software design through our dedicated embedded system engineering practice. In addition to having extensive experience with various embedded operating systems and wireless communications protocols, we also follow strict QA procedures compliant with international standards and certifications for safety and quality for mission-critical equipment.

Transforming Everyday Devices
We help businesses develop smart, integrated solutions that combine sleek hardware and sophisticated user interfaces with powerful software and connectivity capabilities.
Advisory
Embedded Software
Design and Development
Quality Assurance
Integration
Product Sustenance
Embedded solutions help businesses to develop smart, integrated solutions that are combined with sleek hardware and sophisticated user interfaces with powerful software and connectivity capabilities.
Embedded systems software can be adapted across all markets to push hardware boundaries and software design through embedded system engineering practice. With various embedded operating systems, wireless communications protocols, and strict QA procedures compliant with international standards for safety and quality, they form the basis for mission-critical equipment.
We use several embedded software development tools such as advisory devices, design and development software, integration, embedded software, quality assurance, and product sustenance to maximize the software's capabilities.
Meet Our Experts
The opportunities for growth and learning are endless, it is a very good place to pursue a career! Also, people are VERY cool, if you work at GL you will end up making friends.
Julieta, Marketing Specialist
Day by day you learn something new, the possibility of working with other cultures, countries, different ways of thinking, makes you challenge yourself all the time and is nourished by new possibilities.
Priscilla, L&D Manager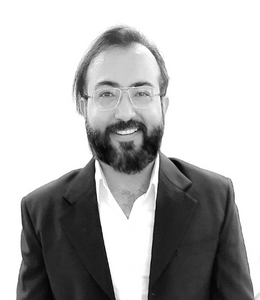 I was entrusted with the responsibility of turning around the technology aspects of a program that has not been going well due to multiple reasons. I made sure to focus on immediate fixes in the system, and devised a long-term strategy to eliminate the problem in the core aspects of architecture. I like to work on cutting-edge technologies. I am also an elite Tech Design school Trainer through which I support & enable employees with tools & techniques, and build their confidence to develop and communicate on initiatives.
Kapil Kalra, Senior Solution Architect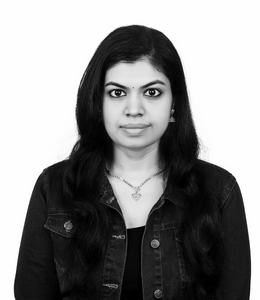 I am a Zend Certified Engineer & Adobe Certified Commercial Developer having profound knowledge as well as hands-on experience on various backend & front-end technologies. My consistent performance had been duly acknowledged by the organisation as I was bestowed with awards like Spot Award, Marvel Team Award & the most coveted eminent Individual Excellence Award – Q4 FY '22. I possess extraordinary interpersonal & communication skills which I put to best use in understanding the business and client requirements & thereby delivering remarkable results. I played a crucial role in conceptualizing & building up a new team trained & led them effectively
Aparna Sreekumar, Consultant - Engineering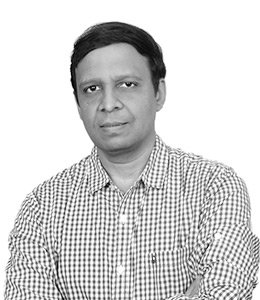 Working with GlobalLogic has given me the opportunity to contribute to make a lasting impact in the life of many through our work across Industries. At GlobalLogic, I continue to pursue my passion of working on futuristic technology. I started back in 2009 and grew rapidly. Today, I am focused on Thought Leadership, Digital Acceleration, and Future Ready Talent for the next level of growth. Future is already here at GlobalLogic!
Vikas, AVP, Technology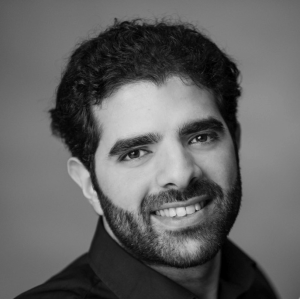 As an Atlassian Consultant, I help a wide variety of companies realize their full potential by enabling strong collaboration between their teams. With the help of Jira or Confluence, for example, cooperation and knowledge sharing can be digitized and simplified. At GlobalLogic, I have the support of a strong team for this and the freedom to continuously educate myself.
Ibrahim, Atlassian Consultant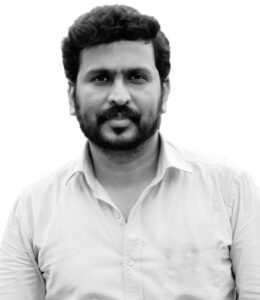 With 26+ years of experience, I have successfully architected, managed & delivered projects across various industry verticals and led teams of all sizes. I have also driven the strategic IT direction of client organizations, leveraging emerging technologies and best practices that exhibit the potential for improving execution, efficiency and effectiveness. I am passionate about re-visioning complex challenges, motivating teams to execute successfully through insight and taking big ideas forward.
Prabhu, Principal Architect, Technology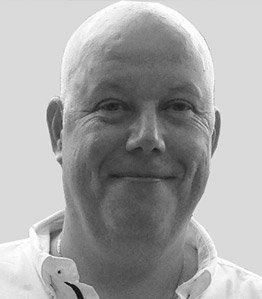 As a GlobalLogic employee, I feel it's natural to always strive for meet or exceed the client expectations. I have always appreciated GlobalLogic Sweden's flat organization enabling casual and personal relations with all members of the GlobalLogic team. I also enjoy the constant opportunities to every day develop new knowledge in todays and future technologies.
Per-Anders, System Engineer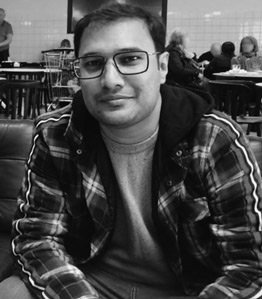 It has always been very easy to communicate with everyone at the company when I have any issues or questions and the resolutions are really fast too. This was my first time coming and working in Sweden and everything was really smooth. Everyone is really friendly and helpful. I also got into a good project and got a lot of exposure working in it. I learnt a lot and have been growing continuously since then.
Sourav, Senior Software Engineer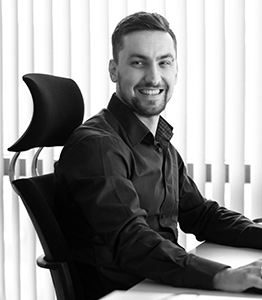 Currently, he works for the biggest automotive player in Europe. He is part of the team responsible for creating Head-Up Display for upcoming Mercedes in 2022. Piotr is responsible for features development and various testing, including functional safety. He strongly believes that a positive atmosphere at the workplace has great importance and contributes to productive and pleasant work life.
Piotr, Software Engineer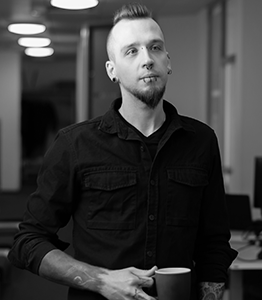 He works in the Gateway Diagnostics team of the ICAS1 project for our customer – one of the leading Tier1 Automotive suppliers. He graduated from West Pomeranian University with an Electronics and Telecommunications degree. Truly passionate about programming, Embedded Systems, and everything related to new technologies.
Konrad, Software Developer
He is working in Big Data project for a major international pharmaceutical company, leading and supporting multiple Scrum teams distributed over 3 countries and 2 continents. His responsibilities are focused on handling relations and information exchange between the team and stakeholders in a dynamically changing environment of agile software development.
Paweł, ​Scrum Master
She is a Requirements Engineer in the automotive field and a Leader of Requirements Engineers in the Polish part of the project (17 people across 3 locations). She is also responsible for software requirements in the system, currently focused on diagnostics. Jurata actively participates in international conferences and events, e.g. Impact mobility rEVolution or Women in Technology Poland birthday event.
Jurata, Business Analyst
His tasks involve creating automated tests, as well as testing applications and firmware. Mentoring skills are the factor that makes him stand out: he supports new employees, juniors, and regular testers. Paweł is also an enthusiast of Lego Mindstorms and Lego Technic, participating in Lego SUMO competitions.
Paweł​, Senior Test Engineer
Damian works for the project for Continental – the world's leading automotive manufacturing company. In his everyday work, he is responsible for software development. Pushing the boundaries is his passion.
Damian, Software Engineer
He is a leader in the team that deals with remote software updates in various vehicles and devices. Professional life bounded him with public clouds. In total, he has been dealing with them for 5 years – AWS first, and now Azure. Computers are his biggest passion and he is not ashamed to admit it.
Piotr, Senior Consultant