GlobalLogic Launches New OTT Solution Accelerators
End-to-end solutions for automating OTT/Mobile testing and fast-tracking OTT channel development
San Jose, CA – September 26, 2018 – GlobalLogic, a leading digital product engineering company, has developed end-to-end solutions for both accelerating OTT channel development and for automating testing across OTT and mobile applications.
GlobalLogic's OTT channel development accelerator solution is a customizable platform that enables businesses to create fully functional, completely branded OTT channels while minimizing costs, efforts, and time-to-market. The unified API adapter is pre-integrated with all major content providers, and businesses can even design the look and feel of their channels before starting development. Other features include rich analytics tracking, advertisement integration, authentication and authorization adapters, and multiplatform portability.
"We've taken all the guesswork out of building an OTT channel — from how it looks, to how it works, to even how it makes money," says Arun Mukunda, AVP of Media & Communications, GlobalLogic. "Our OTT Channel Development Accelerator enables companies to spend less time and money on developing their streaming channels, and more time on developing great content and user bases."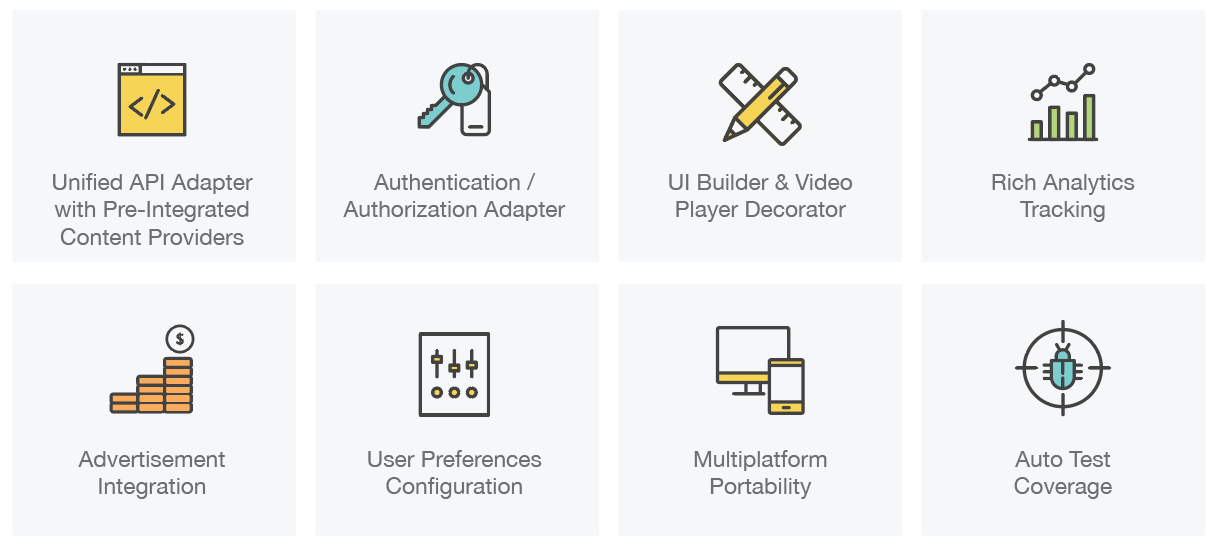 As companies develop their OTT channels and mobile applications, they can streamline their Quality Assurance tasks through GlobalLogic TestLab — a centralized, automated testing solution that enables developers to run tests on any OTT or mobile device located anywhere in the world. The easy-to-install solution supports all OTT platforms, has intuitive device search and scheduling tools, and allows for real-time status monitoring.
"TestLab eliminates the need to purchase duplicate devices or balance complicated inventory or testing schedules," says Arun. "Not only does it allow developers to more effectively manage their time and inventory, but it allows them to start testing their software right from the very start of the project."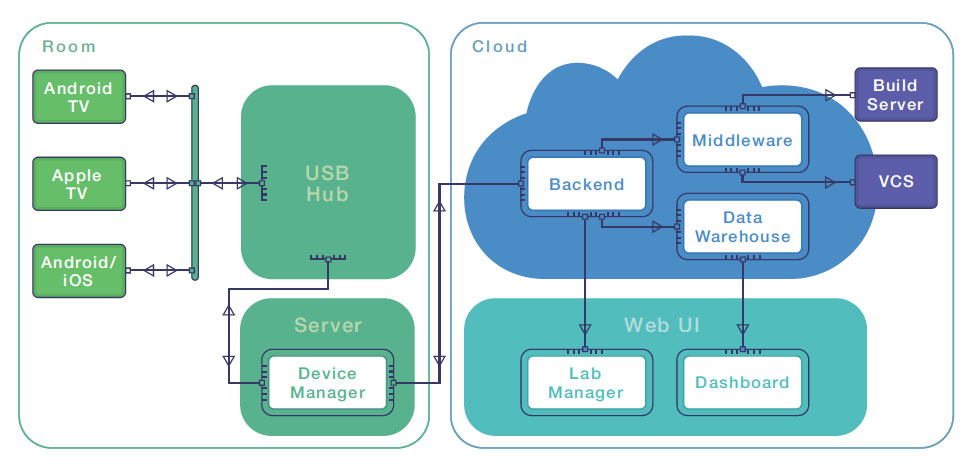 To see a live demonstration of the TestLab and OTT Channel Development Accelerator solutions, visit the the GlobalLogic Booth at NAB New York (N1045) on October 17-18, 2018.
About GlobalLogic
GlobalLogic is a leader in digital product engineering services. We help our clients design and build innovative products, platforms, and digital experiences for the modern world. By integrating strategic design, complex engineering, and vertical industry expertise — we help our clients imagine what's possible, and accelerate their transition into tomorrow's digital businesses. Headquartered in Silicon Valley, GlobalLogic operates design studios and engineering centers around the world, extending our deep expertise to customers in the communications, automotive, healthcare, technology, media and entertainment, manufacturing, and semiconductor industries.